How Much Does A Sterling Silver Bracelet Cost In UK?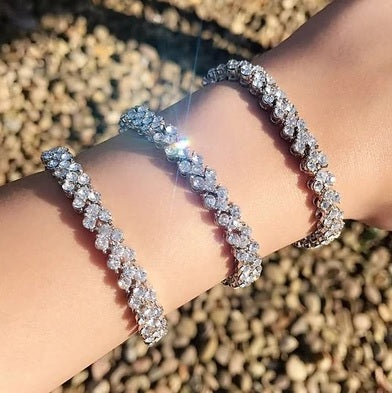 There are multiple options to purchase silver bracelets from in the UK. 
But how do you purchase silver jewellery from the right place at the right price? We have got you covered. 
Do your research 
Scan the market to find out the market price of silver before you purchase a piece of silver jewellery. On the one hand, you have to be wary of jewellers ripping you off, asking for exorbitant prices. On the other hand, you need to keep an eye out for extremely low prices as well. This is usually an indication of low-quality silver.
Look for hallmarks 
Real silver or gold always has the hallmarking on them engraved in tiny letters. It is your right to ask the seller to show you the hallmarking with the help of a magnifying glass. If you are buying sterling silver, it should say STERLING or .925 on it somewhere. EPNS indicates lower quality silver made of silver-lookalike nickel.