Is there a Tennis Bracelet in style in 2021?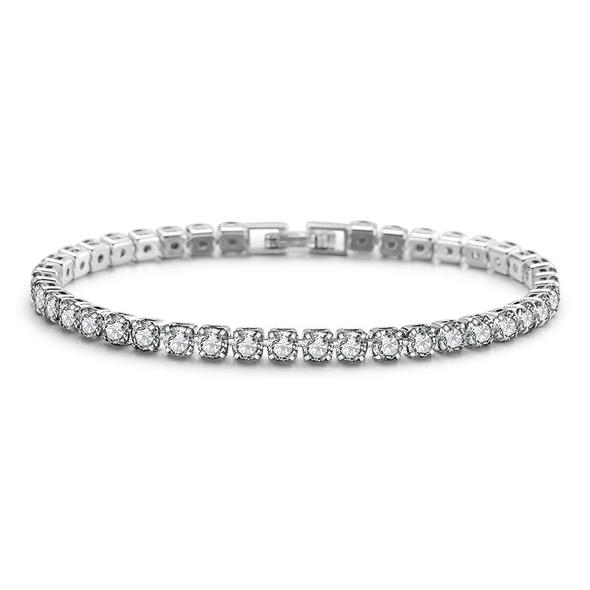 Introduction:
Fashion is an ever-evolving world. It takes inspiration from the society, culture, technology, various world-events that are taking place and numerous others. If you too are that person who gets constantly influenced by the newest and the hottest fashion trends on the bloc and want to continuously add to your charm, then you are at the right place!
Diamond Galore, UK, is the best place where you will get the ultimate accessories and pieces of jewellery that help redefine your fashion and style statements. It is the place that keeps inspiring divas like you, who want to climb the fashion ladder and make powerful statements with their fashion sense.
If you want to be someone who dazzles a gathering with her style or stuns the onlookers with her bold and beautiful fashion choices, then diamondgalore.co.uk is the ideal place for you! Here you can grab the most iconic pieces of jewellery at the most affordable rates.
It's 2021. Is a tennis bracelet still in style?
The answer is yes!
The tennis bracelet remains stylish in this era of modernism and virtual technologies powering our stay-at-home works and entertainment. One thing why a tennis bracelet refuses to go out of style is its nostalgic appeal.
While being in-trend, the tennis bracelet connects you to the fashion icons and divas of the 80s and the 90s who set the fashion scene on fire! There are numerous points for which people go back to tennis bracelets when they are selecting a piece of jewellery or ornament for their wrists.
The nostalgic feeling
The cyclical nature of being in-trend
The timeless appeal
An emotional connection with the fashion trends of yore
Thus, a tennis bracelet is timeless memorabilia that could even be your future go-to jewellery piece.
Why shop a tennis bracelet from Diamond Galore?
The tennis bracelet range at Diamond Galore, UK, creates the same timeless appeal and gives you a sense of nostalgia for which you are attracted in the first place. These pieces of jewellery boast a finesse, unlike any other.
Crafted by the finest artisans who carefully string Cubic Zirconia stones on Sterling silver chains, the tennis bracelets displayed at Diamond Galore, UK, are a must-have! Along with their superlative designs, these tennis bracelets come at a very pocket-friendly price. Paying 17 GBP for such a lucrative and ornate tennis bracelet is indeed worth a deal!
Drop all your bizarre shopping ideas and visit Diamond Galore's online stores to make a worthwhile purchase.