EMAIL VIPS GET ACCESS TO OUR CYBER MONDAY SALE!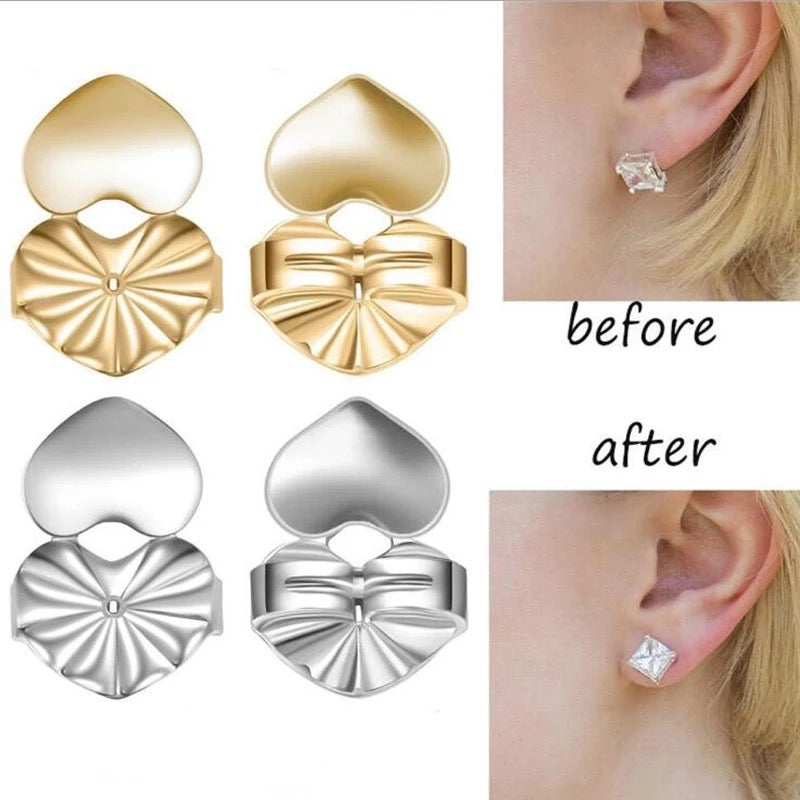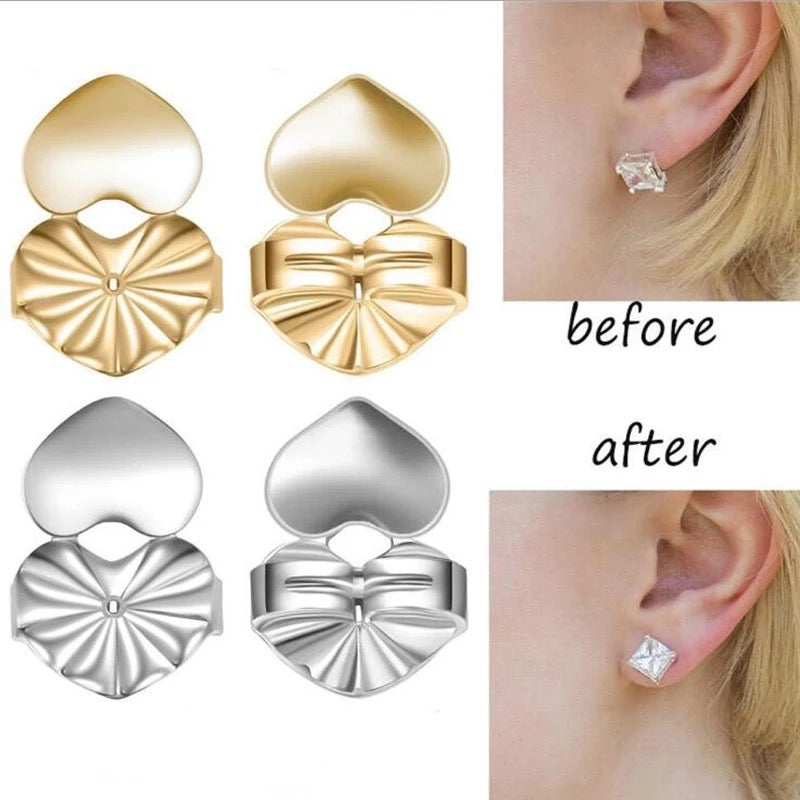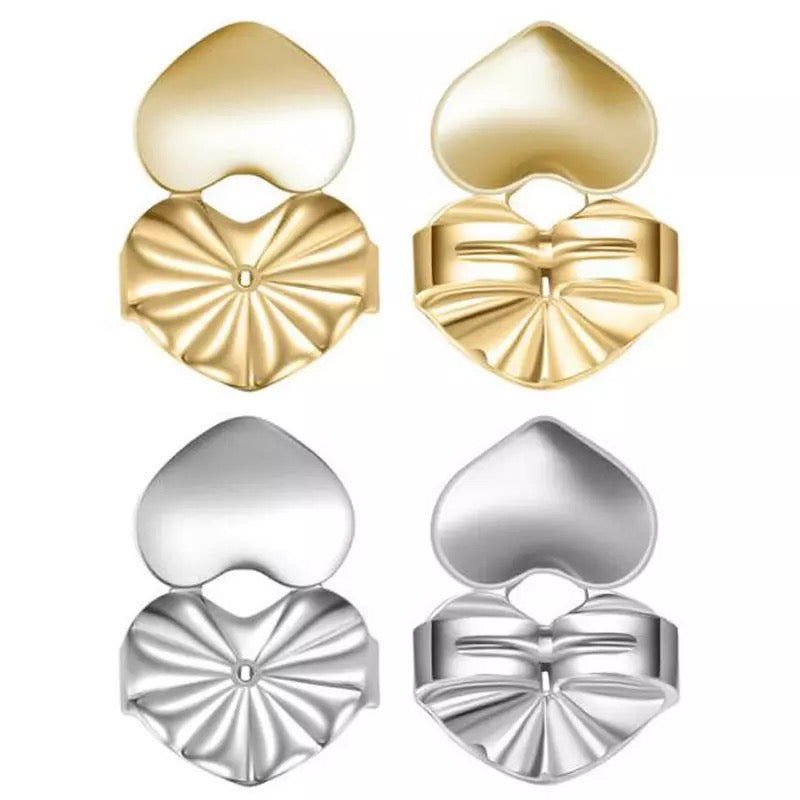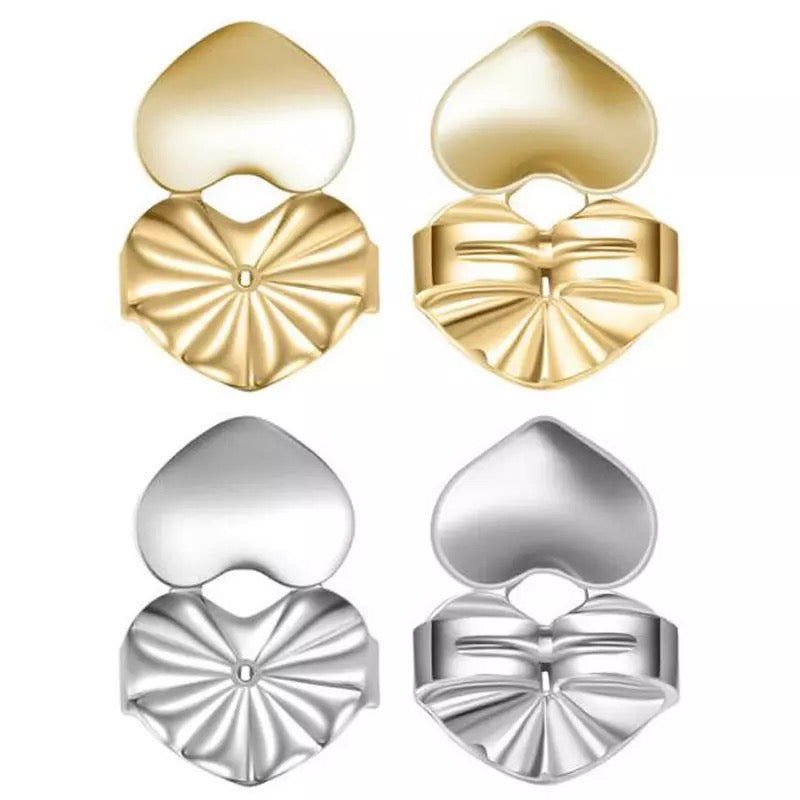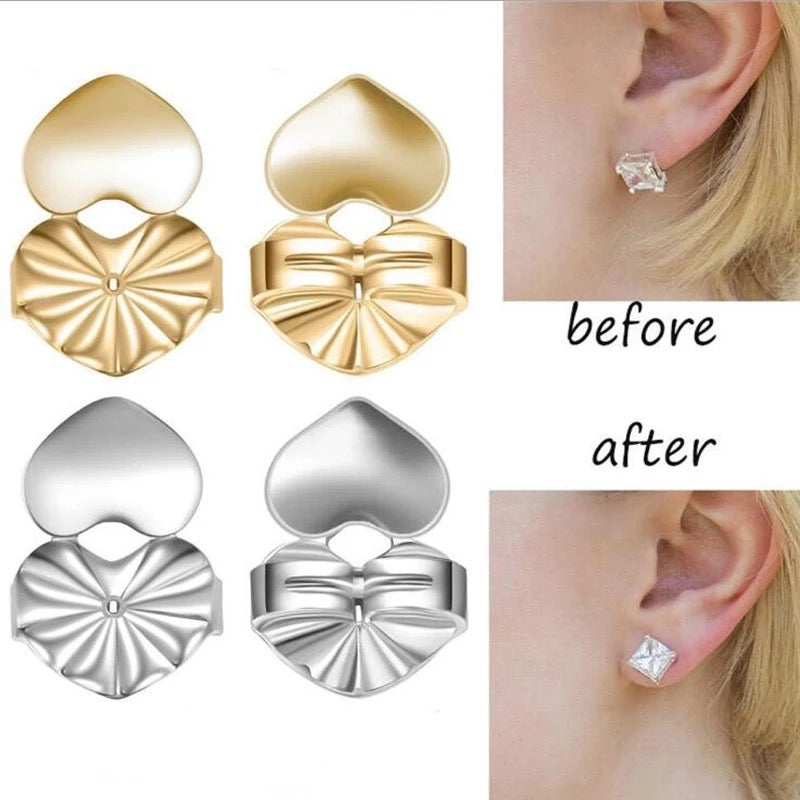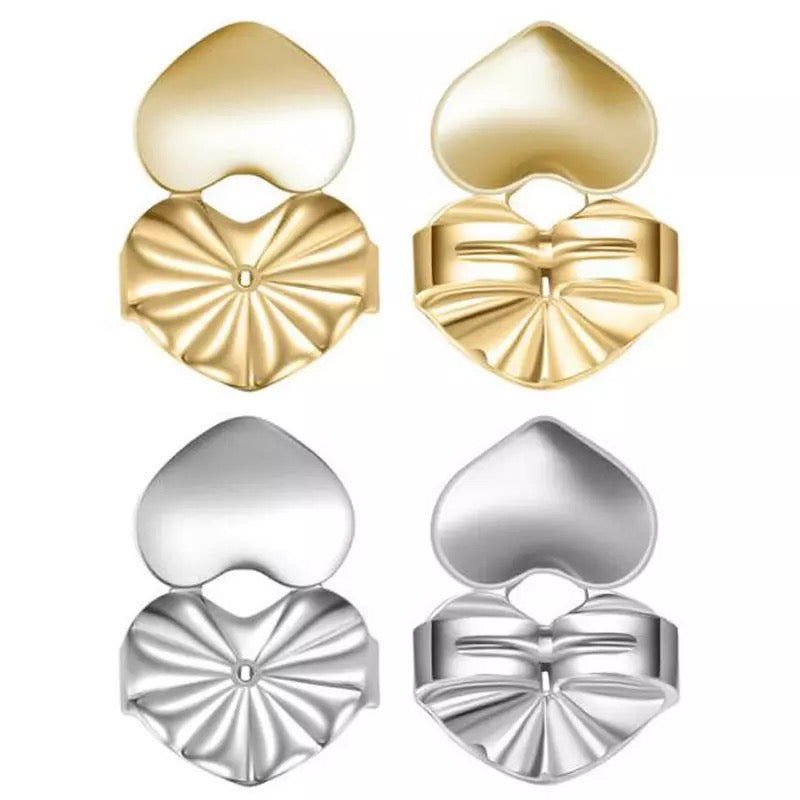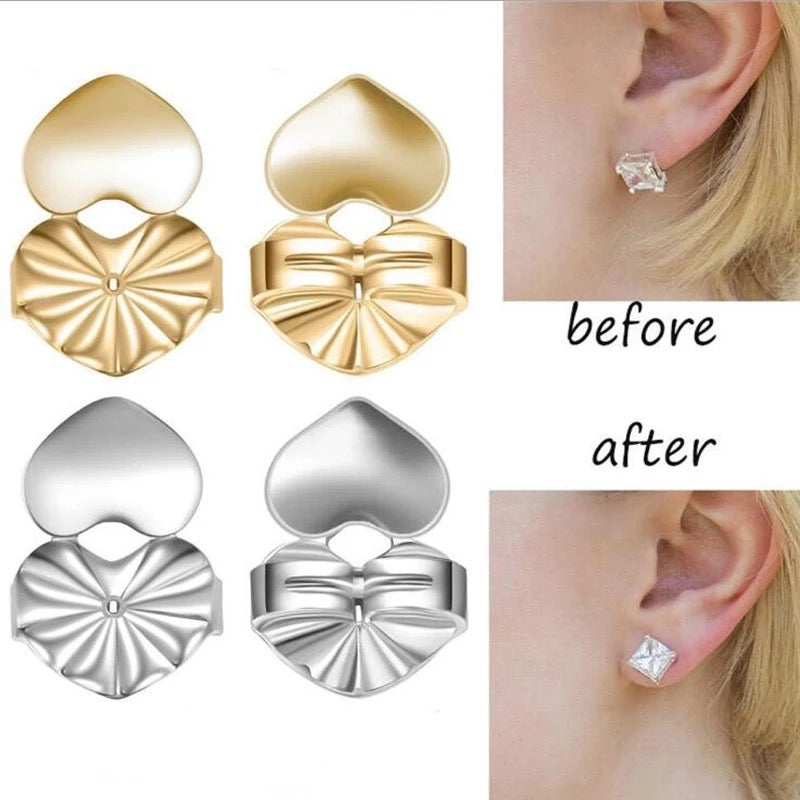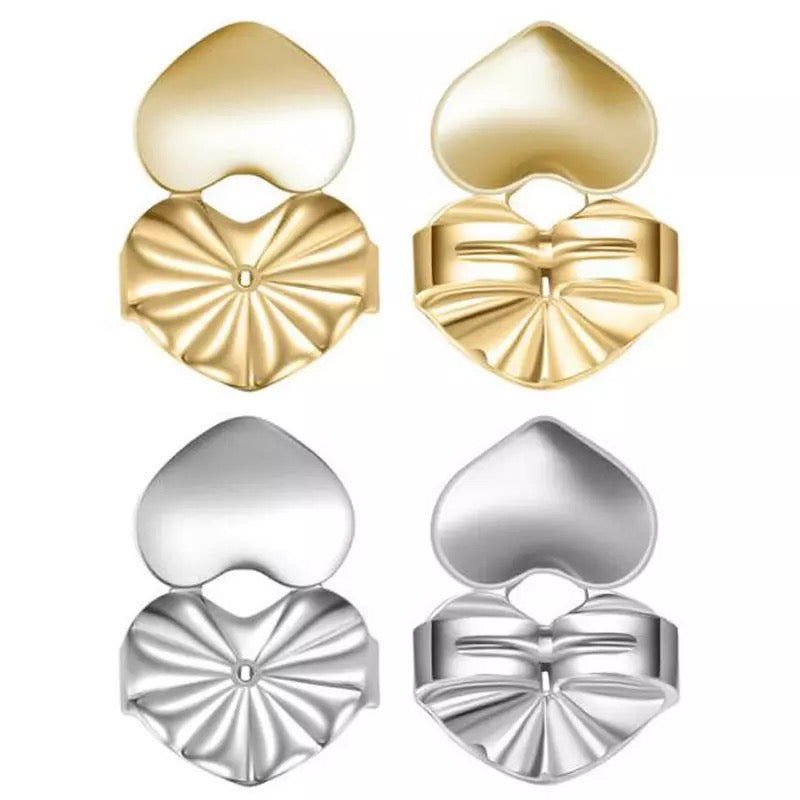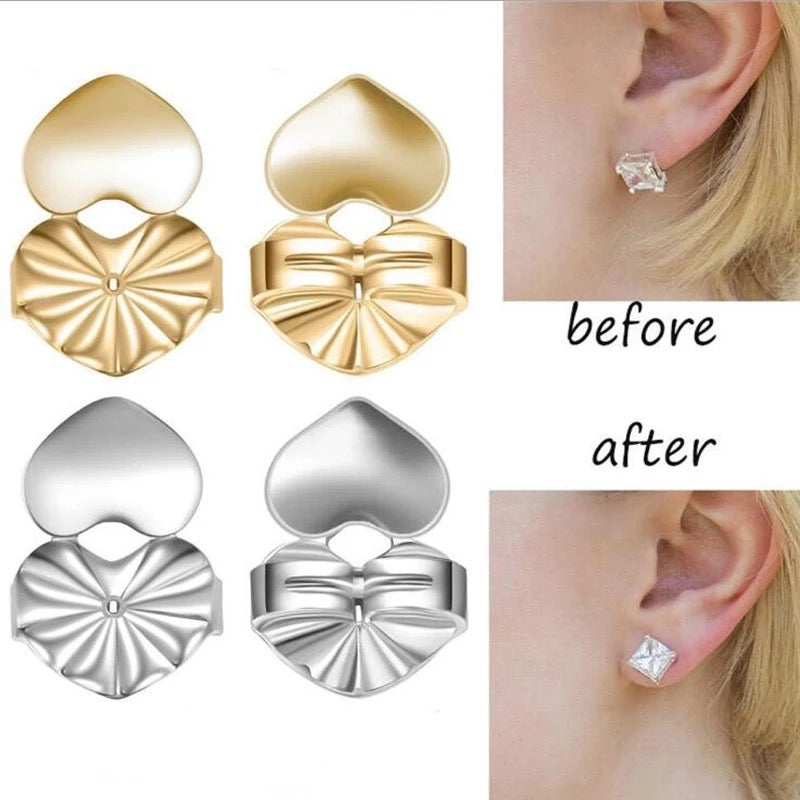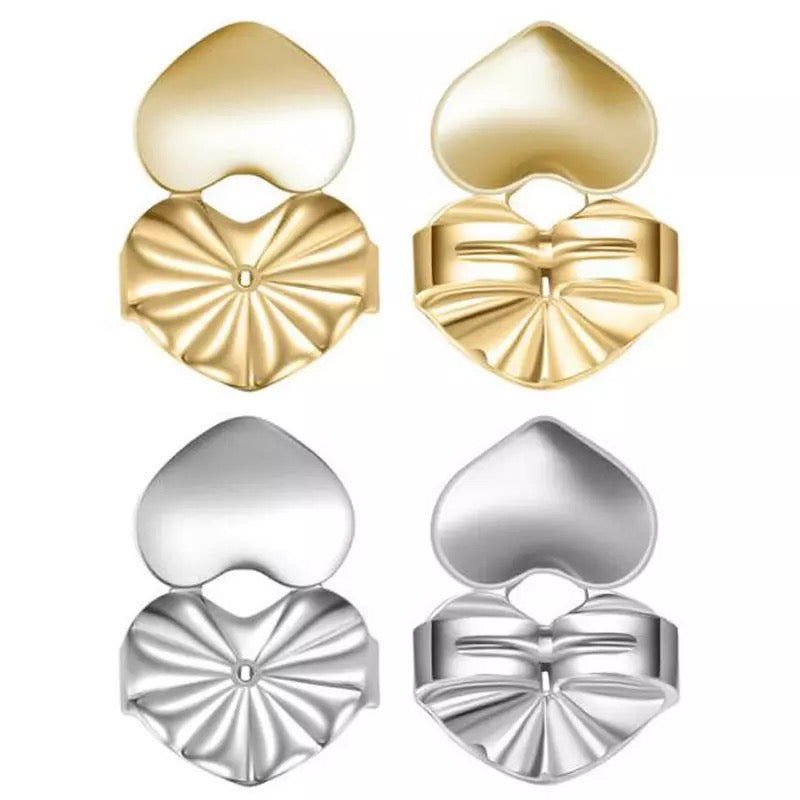 Earring Lifter for Stretched Earlobes | Earring Backs for Heavy Earrings
Care and Maintenance
Avoid contact with water.
Avoid contact with cosmetics, oils, creams, perfumes, etc.
Do not wear your jewellery to bed.
Do not wear jewellery during exercise and avoid exposure to sweat.
Wipe away dirt and smudges with dry clothing.
When not in use keep your jewellery in its provided box/pouch, separate from other pieces.
Transform your look with these Revolutionary Earring Lifters and take your style to the next level. Experience the ultimate comfort and confidence with these innovative earring lifters that securely hold and lift your earrings. Say goodbye to sagging or droopy earrings and hello to an instant earring lift!
Stretched ear lobes and heavy earrings
Hypoallergenic and non-irritating
Adjusts to fit your post earrings
Designed with a heart-shaped design that rests against the back of your ear lobE to provide support and proper positioning, it ensures your earrings sit flawlessly, enhancing your style and confidence. Elevate your earring game today!
Earring Lifters are the perfect solution for those with bad piercings, stretched ear lobes, or heavy earrings. These hypoallergenic lifters are non-irritating and adjust to fit your post earrings, ensuring a comfortable fit for all-day wear.